Our services include arranging shipping, insurance, customs clearance and, if required, we can also assist with product fee declarations and environmental registration.
We constantly monitor changes in the Chinese market and in freight rates and conditions, so that we can offer our partners a full service from product purchasing to delivery. We offer a full process management service as part of our complex service, but you can also use our logistics service on its own once you have found the right manufacturer and product.
We organise the shipment of more than 500 containers of goods from China to Hungary every year with full-scale logistics management. We are in contact with many large freight forwarding companies, which allows us to offer our customers fast solutions and competitive prices. Whether you need to ship by sea, rail or air, we will find the best price and conditions.
In addition to favourable rates, we place great emphasis on security. A consignment is exposed to numerous hazards (e.g. damage, fire, destruction, unloading at a port of refuge, etc…) until it reaches its destination (which can take up to 1.5 months), with the risk of significant damage. Cargo insurance covers damage to the cargo due to hazards inherent in the normal process of transporting goods and accidental damage. Our priority is to minimise the risk for our clients, which is why we take out a separate international cargo insurance policy for each of our in-transit shipments, up to 110% of the value of the goods to be insured. It is our policy that no shipment can depart without insurance.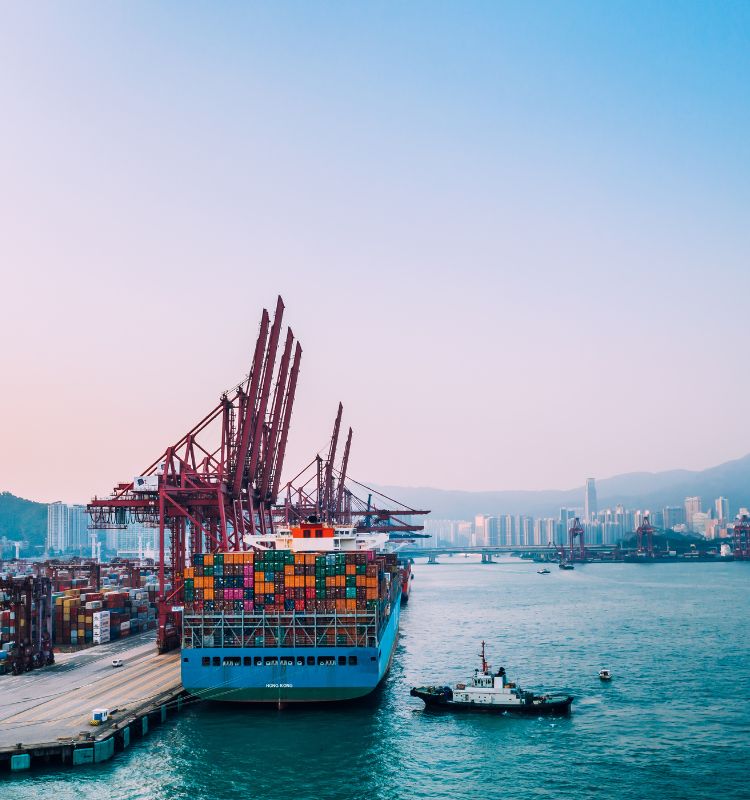 Our many years of experience have shown that customs procedures and preparations for clearance begin well before the shipment starts. Therefore, when we talk about full customs administration, it includes the identification of the legislation applicable to the product, the negotiation with the manufacturer of the essential elements for legal compliance and, finally, the customs clearance itself. By being well informed, we help to reduce the risk of problems being discovered by customs during the clearance process, or of customs deficiencies being discovered by the Hungarian Tax Authority (NAV) during subsequent post-clearance checks, which can sometimes take years.
Some products become waste or endanger the environment during their use and after they are worn out. In addition, the packaging material used to transport the products increases the environmental risk. The purpose of the Product Fee Act is to contribute to the prevention or reduction of environmental pollution and to create a financial resource to prevent and reduce the damage caused by products (packaging materials) that pollute or endanger the environment.
Identification of products subject to product charges is based on a code system, within which we distinguish between KT (environmental product code) and CsK (packaging catalogue code number) codes. These codes are used to determine the product charge liability.
As a general rule, the first party to place a product on the domestic market is liable to pay the environmental product charge. Many do not know this, but it also applies to all economic operators that import or export goods.
Should our clients have any questions regarding the obligation to pay the environmental product charge, we can also help them identify the products subject to the product charge, file the product charge return and manage the environmental registration.
If we have sparked your interest